Election to be held 23rd December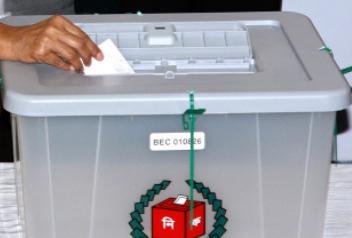 Chief Election Commissioner(CEC) KM Nurul Huda has set Dec 23 as the election day for the 11th parliamentary election in his address to the nation.
Earlier in the day, the CEC sat with his colleagues to finalise the voting day at a meeting.
The meeting started at the Election Commission in Agargaon at 11am.
The election commission in the meeting, set the voting date and finalised the cut-off time for the submission and withdrawal of nomination papers and a detailed schedule for the polling day.
He says it is a constitutional binding to hold the election by Jan 28, as the countdown to the polls began.
While addressing the nation at 7pm, the CEC urged all the political parties to participate in the national election to keep the trend of democracy and pace of development uninterrupted.
He also expected a competitive election with the participation of all political parties.
"I believe in a competitive election irregularities can be checked with the active participation of the supporters of candidates," he added.
CEC Huda's speech came amid the new opposition alliance Jatiya Oikyafront's repeated calls for the commission to defer the election schedule.