Emirates launched the world's longest non-stop flight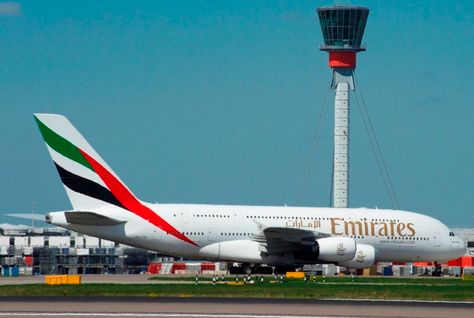 Dubai-based Emirates has launched the world's longest non-stop flight — 17 hours and 35 minutes — with its new service from its home base to Panama City.
The daily flight, which will kick off on February 1 next year will be on a Boeing 777 200LR — the world's longest-range jetliner — in a three-class layout; eight seats in first class, 42 in business, and 216 in economy.
It will traverse a distance of approximately 13,800 km (8,580 miles), according to webflyer.com.
The aircraft can carry up to 15 tons of cargo and in addition to passengers will transport key imports to Panama, including pharmaceuticals, machine products and electronics.
"Panama City will be our first destination gateway in Central America, providing a convenient option for our passengers travelling from or through our global hub in Dubai and onward to destinations throughout Central America, the Caribbean and the northern part of South America," said Sheikh Ahmed bin Saeed Al-Maktoum, chairman and chief executive of Emirates Airline.
"We're also pleased to be the only commercial airline to offer a daily, first class service to travelers on what will be the world's longest non-stop flight," he said.
Tickets for Emirate's flight EK251, which will depart Dubai at 8:05 a.m. local time and arrive in Panama City at 4:40 p.m. local time daily, are already on sale via the airline's website. The return flight EK252 will leave Panama City at 10:10 p.m., arriving in Dubai at 10:55 p.m. the next day.
Currently, the longest flights available connect Dallas to Sydney (almost 17 hours), Johannesburg to Atlanta (16 hours 40 minutes), and Dubai to Los Angeles (16 hours 35 minutes), according to the AFP.
Singapore Airlines had previously operated the world's longest flight — an all-business class flight from Singapore to New York that shuttled passengers between Changi and Newark within approximately 19 hours — but it terminated this service in late-2013 amid high fuel prices and subdued demand for premium travel.