Erdogan ranked world's top influential Muslim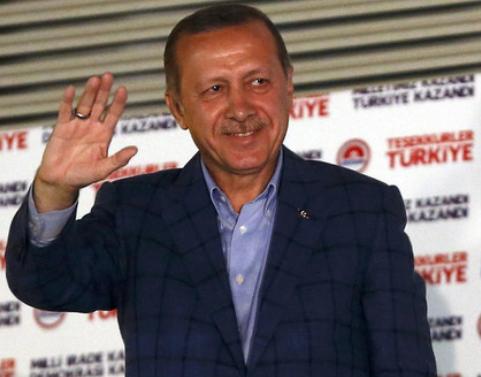 Turkish President Recep Tayyip Erdogan ranked first place in the 2019 edition of the World's 500 Most Influential Muslims.
Prepared annually by the Jordan-based Royal Islamic Strategic Studies Centre, the book notes that Erdogan became Turkey's first popularly-elected president in August 2014 and then secured a second-term in the 2018 election with 52.5 percent of the vote, where electoral turnout was 86 percent.
"During his terms, Turkey has seen unprecedented economic growth, constitutional reform, and a re-emergence as a major global power," the publication said.
Under Erdogan's leadership, it said, Turkey has focused on building stronger relations with all of its seven land-contiguous neighbors, especially Greece, and also all of those countries bordering the Black Sea — an important trading hub and a geopolitically significant area.
"In Africa, it has opened up over twenty new embassies and consulates, and when Somalia suffered from a crippling famine and drought in 2011, Erdogan not only gave aid, but also became the first leader from outside Africa to visit Somalia in nearly two decades," it stressed.
In the book's editions belonging to previous years, Erdogan was ranked 8th in 2016 and 2017, and 5th in 2018.
In the 2019 ranking, King of Saudi Arabia Salman bin Abdul-Aziz Al-Saud was ranked second in being the most influential Muslim, while Jordanian King Abdullah II Ibn Al-Hussein was ranked third.
The book is being prepared by The Royal Islamic Strategic Studies Centre in Jordan's capital Amman since 2009, and its 10th edition for the year 2019 was published this month.
It sets out to ascertain the influence some Muslims have on the Ummah (worldwide Muslim community), or on behalf of the Ummah, according to the book.
"Influence is: any person who has the power [be it cultural, ideological, financial, political or otherwise] to make a change that will have a significant impact on the Muslim world," it explains.