EU can head off Brexit with reform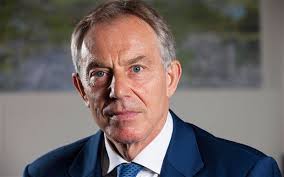 Former British prime minister Tony Blair on Thursday urged the EU to embrace immigration reform to get the UK to change its mind on Brexit, saying there was still time to avoid a damaging withdrawal.
It is the second major Brexit intervention by a former prime minister in as many days after John Major said Britons should be given another chance to vote, arguing they were misled about the consequences of their June 2016 referendum.
Blair echoed the call for another vote, saying Britain should get "a final say on whatever deal is negotiated" and telling EU leaders they could sway the decision.
"Europe knows it needs reform. Reform in Europe is key to getting Britain to change its mind," Blair said in a speech in Brussels.
Blair, prime minister from 1997 to 2007, said a "comprehensive plan on immigration control" would help sway opinion on Brexit and could also turn the tide of populism and dissatisfaction seen across Europe in recent years.
"If… Europe was to offer a parallel path to Brexit of Britain staying in a reforming Europe, that would throw open the debate to transformation," he said.
"It doesn't take a miracle. It takes leadership. And now is when we need it."
His speech came as Prime Minister Theresa May met EU President Donald Tusk for talks in London on the eve of a crucial speech in which she will set out her vision of future trade ties between Britain and the EU.
The speech has been overshadowed by a row with Brussels over the status of the Irish border after Brexit.