EU roaming charges to be abolished in 2017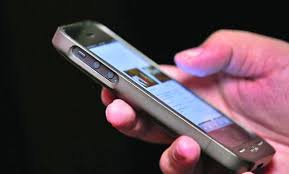 The European Union said it had struck a deal to abolish mobile phone roaming charges in 2017, ending fees that are loathed by millions of holidaymakers and business travelers across Europe.
The agreement will end the frustration of EU citizens on holiday or abroad for business who face steep charges for using their phones for calls and Internet browsing when in the bloc but outside their home country.
Coming into force on June 15, 2017, the deal means "you can use your mobile device when traveling in the EU paying the same prices as at home," the European Commission said in a statement.
"If you pay for a monthly volume of minutes, SMS and data in your country, any voice call, SMS and data session you make while traveling abroad in the EU will be deducted from that as if you were at home, with no extra charges," it added.
The deal was reached following discussions stretching back to 2013 in overnight talks between the Latvian presidency of the EU and the European Parliament.
It still needs formal approval by the bloc's parliament and 28 governments and was described as "provisional."
"This is the end of a long process and we're delighted we managed to produce a result that will mean concrete improvement for citizens in the single market," European Commission spokesman Margaritis Schinas said in Brussels.
Before the full deal comes into effect, data roaming charges will be slashed from April 2016 to 0.05 euros per minute for calls, 0.02 euros per SMS and 0.05 per megabyte of data.
Under current EU rules, the cap stands at 0.19 euros per minute for calls, 0.06 euros per SMS and 0.20 euros per megabyte of data.