Europe's 'first Asian shopping mall opens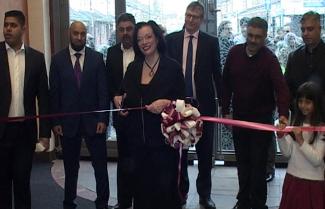 By Nabila Pathan: Europe's first shopping mall catering to British Indian, Pakistani and Bangladeshi shoppers has opened on East London's famous Indian shopping street, Green Street. Attracting thousands in its opening month, East Shopping centre has already been described as "making history" and being the first development of its kind, offering a diverse range of Asian brands all under one roof, in Europe.
The mall is well situated in the heart of the world-renowned Asian shopping destination, Green Street. Its first Indian shops opened up in the 1950's, and since then, Green Street has developed over the past 6 decades as the premier destination for thousands of South Asian immigrants living in London.
It has been the focal point of countless bhangra music videos, Indian movies as well as festivities such as Eid and Diwali. Its famous shoppers have included Cherie Blair, wife of the former British Premier, whose sari outfits often garner a lot of media publicity.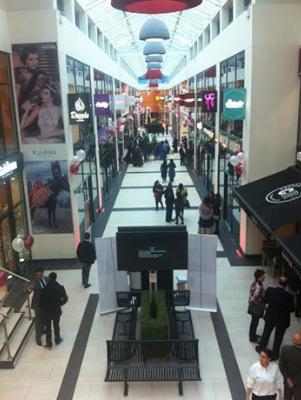 Today, Green Street is predominantly made up of an Asian community who arrived during the migration wave of the 70's. According to 2010 estimates, Newham, the district of London where Green Street is situated, has one of the largest ethnic minority populations of all the districts in the UK, with no particular ethnic group dominating.
The indoor boutique Asian shopping centre, opened with a soft launch first in January this year. The new center has been constructed on a one-acre plus site where a former bus depot was located, considered a landmark in the area. Developers have ensured that the shopping centre maintains its original front face. The mall consists of 35 two-storey shop units and for smaller traders, a 17-unit souk as well as a large food court.
Fans of Asian fashion have an opportunity to indulge in retail therapy at stores including Memsaab, Raishma Couture, Zarkan of London, Bidaai, Lals, Asian Bridals and Impressions as well as the smaller jewelry and accessories outlets inside The Souk.
Among the many fashion retailers who are trading at the center include luxury confectioners Urban Chocolatier, events planners, Exclusive Events and one of the UK's leading coffee chains, Coffee Republic.
The structure is anchored by the 'Souk' comprising of 17 smaller units. It's been designed to replicate the traditional and colourful marketplace, coupled with modern amenities. The food court offers a range of culinary choices from the Roosters Piri Piri chicken chain, Lost Asia, as well as Brioche Burgers.
Located in the borough of Newham, Green Street is already a major hub for people to shop for clothes, food, accessories and everything in between.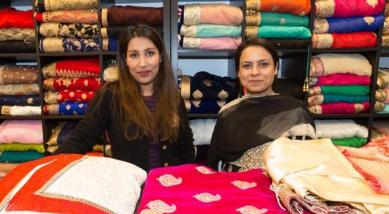 Investors that have invested in the East Shopping Centre aim to enhance and capitalise on the street's appeal.
Paul Weldon, director of partner ECR Investments hopes that the mall will attract consumers from across London. In an interview for the Newham Recorder, he stated:
"This area and London in general has been crying out for something like this for years so we knew we'd found a gap in the market when we started the development two years ago.
"It will really lift this part of east London, providing somewhere for people to go if it's raining or cold, under one roof."
Jyoti Patel, 43, and her husband, both software engineers, are recent immigrants from India and they've been shopping in Green Street for the past 5 years, commenting on the opening of this new shopping centre they added "We've already been eating is some of the food places, the kids love it. It's added a different feel to our usual green street shopping experience".
Ezra Ahmad, 68, lives locally and has been shopping in Green Street for over 40 years and she added "We are weekly visitors to green street. Whether it's the season for having mangoes from India or going to get Asian outfits for a forthcoming wedding reception, the food keeps us connected to the location. Anything to enhance the comfort of us consumers can only be a bonus".
With Asian wedding market in the UK estimated at 500 million annually alone, East Shopping Centre looks set to put Green Street further on the shopping map. With the market growing and South Asian spending power in the UK increasing, it appears the East shopping centres owners have not only made savvy investment decision but early reports indicate a very stylish one too.