Ex-minister Latif Siddique sent to jail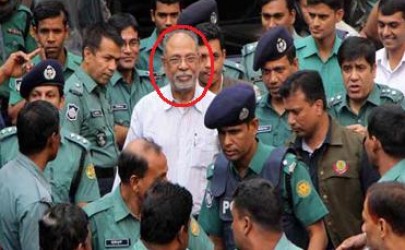 A Dhaka court has sent expelled minister Abdul Latif Siddique to jail after he was produced before it. Metropolitan Magistrate Atiqur Rahman passed the order as no bail petition was filed for Latif Siddique.
When the court asked Latif whether he had appointed a lawyer for him, the former minister said, I have not assigned any power of attorney and I will not appoint any lawyer. I myself will place my statement before the court.
Earlier in the day, Latif Siddique was arrested after he had surrendered at Dhanmondi police station.
Latif retuned to Dhaka on Sunday evening.
On October 28, the court issued a warrant of arrest against lawmaker Latif as he did not appear before the court despite being summoned.
Pro-BNP lawyer Abed Raja filed the case on October 2 with the Dhaka's Chief Metropolitan Magistrate's Court.
Six other cases have been filed with the same court against Latif for his controversial remarks made on September 28 during a meeting in New York.
A number of cases have been filed with different courts across the country and most of the courts issued arrest warrants against Latif.
Latif Siddique has 22 cases against him filed in 18 districts for offending religious sentiments. There are multiple arrest warrants against him.