Film star plans marriage after embracing Islam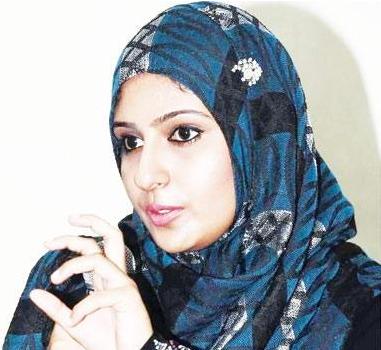 South Indian actress Monica has embraced Islam, leaving behind the life of lights. "I have converted not because of love or money and I am not such a person. I embraced Islam because I like its principles," she told reporters.
"Hereafter I won't act in films, it gives some pain but I don't change my mind."
She has changed her name to Rahima.
Monica added: "I have been practicing Islam for almost four years now. My father is a Christian and my mother is a Hindu and they support my decision fully. My last film 'Nadhigal Nanaivathillai' would be releasing soon and I won't be acting in films henceforth."
Born as Rekha Maruthiraj, she took the name Monica for her acting career in Tamil and Telugu films. Later, she changed her name to Parvana for Malayalam films. Now her Muslim name is M.G. Rahima.
She announced her decision in Chennai at a news conference on Friday in which she released photos showing her wearing modest costume and hijab.
Monica, who had won Tamil Nadu State Award as the best child actor for her performance in En Aasai Machan, was last seen in Tamil film Jannal Oram in November 2013. Monica is not the first Indian celebrity to revert to Islam.
Monica's parents Maruti Raj and Gracy were also present at the press meet. "I am strongly inspired by the Islamic tenets which I read in books. I am planning to settle down and will announce my wedding plans soon," Monica said.