First Muslim deputy spokeswoman for German Foreign Ministry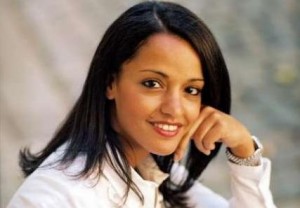 The first German Muslim woman with Palestinian roots, Sawsan Chebli started her role as deputy spokeswoman for the German Foreign Ministry on Monday.
During the government press conference in Berlin, Chebli introduced herself and explained that her work as a deputy spokeswoman had officially begun.
Chebli said that she worked for 6 years at the parliament of Germany (Bundestag) but she had little experience as a press spokeswoman. She said that she was happy with her new post and underlined, "I hope that someday, that religion or ethnicity will be not in the foreground and will be perceived as normal."
It is expected that Chebli will be deputy spokeswoman for the Foreign Ministry for four years.