France orders HSBC to post one billion euros in bail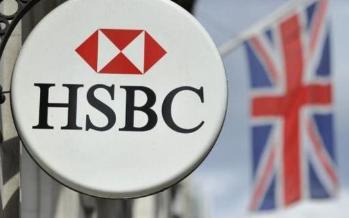 French authorities have ordered the world's second-largest bank, HSBC Holdings Plc, to post €1 billion euros as bail in a case involving its Geneva branch that allegedly helped thousands of clients evade taxes, the bank said Thursday.
The London-based bank said in a statement that French magistrates had opened a formal criminal investigation in connection with the alleged offences that took place between 2006 and 2007.
The bank called the decision as "unwarranted and excessive" and "without legal basis." About five months back, the Swiss arm of HSBC was put under formal investigation by the French magistrates.
In February, an investigation – published simultaneously by media outlets in 45 countries – alleged that €180.6 billion ($120 billion) passed through accounts held by more than 100,000 clients and 20,000 offshore companies via HSBC in Geneva between Nov. 9, 2006 and March 31, 2007.
Dubbed the "biggest banking leak in history", a consortium of news organizations alleged that arms dealers who channeled mortar bombs to child soldiers in Africa, "bag men" for Third World dictators, traffickers in blood diamonds and other international outlaws were among many prominent clients who were assisted by the banking arm based in Geneva.