French conservatives reject mayor who wants to ban Islam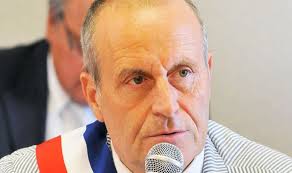 France's main opposition conservative party, the UMP, is seeking to punish a mayor in its ranks who called for banning Islam, the country's No. 2 religion.
Robert Chardon, mayor of the southern town of Venelles, tweeted an appeal to ban Islam on Thursday night. Later he was quoted by Le Monde as proposing a plan for Muslims to practice their religion "in their country of origin."
France has an estimated 5 million Muslims, most of whom are moderate and fear being associated with terrorism after deadly attacks by Islamic radicals in January.
Several UMP members called the comments unacceptable. The conservative party said it plans to exclude him.
The party is led by former President Nicolas Sarkozy.