Goldsmith teaches Quran to students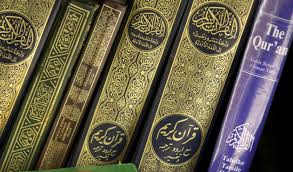 A goldsmith in the Macedonian capital Skopje teaches the holy Quran to students at his shop.
Necmedin Bushi gives the reading lessons while moulding gold at his workshop, calling it his second job.
Bushi told Anadolu Agency that he comes from a family of artisans and his father, uncle and his brothers are all craftsmen in different fields.
He said he was unable to become a hafiz, someone who memorizes the Quran, after he left education at the Alaca Mosque in Skopje midway.
He added that his father wanted one of his children to become a hafiz.
Bushi said he views teaching Quran as a debt towards those who invested in his education, and so he began giving lessons to his apprentices.
His students grew with time, and he says he teaches four to seven people every year.
"The children are 7, 8, and 9 years old and the oldest one was was 59 years old," he said.
He has taught 50 students during his 25-year stint.
Sharing a story, he said once a person came to his workshop and saw 35 to 40 students reading the Quran, and got upset.
"When we asked him what happened, he answered that everybody knows to read but he does not. Thanks to God, I took him last year [for education] and he is completing the course this year," Bushi said.
He added that his students come from different occupational groups including politicians, sportspersons and shopkeepers.