Haramain Express Train's first trip set for January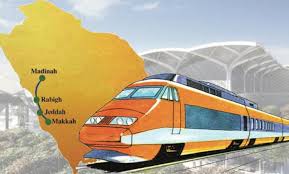 The Haramain Express Train will operate its first trip from Makkah to Madinah in January.
An official for the project said the train will go from Makkah to Madinah with no stops in between.
"The length of the trip is 450 km long. The train is highly anticipated as it has the vital role of connecting the two holy cities Makkah and Madinah. The train will be transporting pilgrims, mitigating the load on buses and freeing up traffic," said the official.
He also said the project has completed six lanes out of 10.
"All lanes will be completed by the first quarter of 2018. The project began installing the railways of King Abdulaziz International Airport Station. The airport station is being built in cooperation with the General Authority for Civil Aviation. The Electricity Company will also be providing electricity for station 1 which connects Jeddah to Makkah," said the official.