Harvard student denied US entry over social posts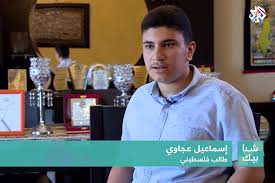 A Palestinian teenager admitted to Harvard University said he was detained for hours at Boston's airport and refused entry into the United States after officers disapproved of his friends' political comments on social media.
Ismail Ajjawi, who lives in Lebanon, said that an officer also asked him about his religion during eight hours of questioning on Friday at Logan International Airport, according to an account he provided to the campus newspaper, The Harvard Crimson.
After five hours of searching his phone and laptop, Ajjawi said that an officer called him into a room and "started screaming at me".
"She said that she found people posting political points of view that oppose the US on my friend(s') list," he said in the statement to the Crimson.
The 17-year-old said that he protested that the comments came from friends and that he never posted his own political views but said his visa was nonetheless cancelled and he was sent home.