Hoax threats: UK teen held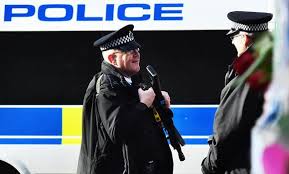 A British teen has been arrested as part of a joint investigation with the FBI into hoax bomb threats against US facilities.
Police said Friday the bogus threats were made against schools, media companies, airports and airlines. The police and FBI say the 16-year-old boy committed offenses using Skype, Twitter, MSN Messenger and e-mail. The teen's computers and mobile phones have been seized as evidence.
Police say he is also being questioned about malicious phone calls to law enforcement agencies in the US. Police say many of the hoax bomb threats were made between September 2014 and April 2015 to schools and universities in Michigan.
British police say information provided by the FBI was crucial in the investigation. The teen has not been identified. He is in custody.