HSBC banned from managing new funds in Saudi Arabia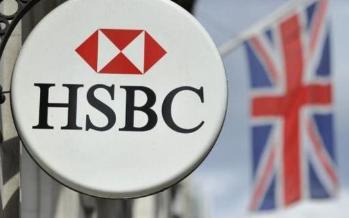 HSBC Holdings has been banned from taking on new funds at its Saudi Arabian asset management business after the regulator said it had breached local regulations, Bloomberg has reported, citing five people with knowledge of the matter.
The kingdom's Capital Market Authority issued the order against HSBC Saudi Arabia's $7 billion asset management arm late last year, demanding it overhaul compliance procedures, two people reportedly said.
The breaches refer to local regulations and are not related to other investigations into HSBC overseas, the sources said.
It was revealed in February that authorities in numerous countries were considering examining HSBC's actions in helping more than 100,000 wealthy individuals avoid paying tax, particularly with Swiss bank accounts.
The global bank already paid a $1.9 billion settlement in 2012 in a US money laundering case and $618 million in fines last year after an investigation into the rigging of foreign-exchange benchmarks.
HSBC Saudi Arabia head of asset management Osama Shaker resigned from the bank after nine years last July, and CEO Walid Khoury left in September. The bank did not give any reasons for their departures at the time.
HSBC Saudi Arabia is 51 percent-owned by SABB, the Saudi Arabian affiliate of HSBC. SABB is 40 percent owned by HSBC.
The ban comes as the kingdom is preparing to open up its stock exchange, the Tadawul, to foreign investors in June.