HSBC report: Bangladesh to be the 26th largest economy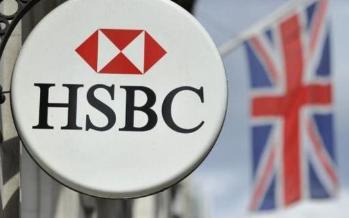 Bangladesh will likely to be the biggest mover in the global gross domestic product rankings in 2030, says a report of HSBC Global Report.
The report titled "The World in 2030: Our long term projections for 75 countries" says Bangladesh is becoming the 26th largest economy in the world from the current 42nd position.
Bangladesh will be followed by Philippines, Pakistan, Vietnam and Malaysia.
"The starting point for a country is a key part of its potential growth. It is very clear that a country such as Bangladesh has far more potential growth than one like Norway, which is far richer," it said.
According to the report, the real GDP growth of Bangladesh would be 7.1% per year up to 2030 and the country will be a $700 billion economy in 2030 from $300 billion now.
The report focuses on six main categories of economic indicators: catch-up potential, population (size and shape), human capital (education and healthcare), politics, openness and technology.
It said China is set to continue to be the single biggest contributor to global growth and on our modeled estimates over the next decade and by 2030, and will have become the world's largest economy.
It also said one of the striking rises amongst the rankings will be by India which is set to become the world's third-largest economy in just over a decade, up from seventh today – leapfrogging the second- and third-largest developed economies of Germany and Japan.
"…the projections and rankings contained in this report are based on assumption that policymakers will continue to make progress on addressing economic flaws (education, ruled of law etc) and that they avoid wars and remain open to global trade and capital.
"If these bold assumptions are wrong, our projections could be wide of the mark."
Poorer countries will have room to catch up by simply adopting best practice elsewhere, and those with strong governance are more likely to facilitate investment and growth.
Environmental challenges will be one of the policy challenges, said the report.
"It is no coincidence that four of the top six countries for projected growth – India, Pakistan, the Philippines and Bangladesh – also top the list of countries that have estimated to be the most vulnerable to climate change."
The report said population shape matters not just population growth. Young and educated people are likely to be productive.
It said the quality of institutions will play a big role in delivering on the potential growth in a country. Without a regulatory environment that makes investment attractive and facilitates investment, potential growth will be lower.