ICT dispose of contempt plea against Economist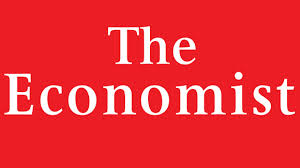 A tribunal in Dhaka today disposed of a contempt of court petition against two editors of 'The Economist' for publishing Skype conversation between a judge and an expatriate Bangladeshi legal expert.
The International Crimes Tribunal-1 disposed of the petition saying that it did not find any clues of hacking against them.
On December 6 last year, the tribunal issued show cause notice against Rob Gifford and Adam Roberts, chief editor and the South Asia bureau chief of the weekly, asking them to explain why contempt of court proceedings should not be taken against them for "interfering in ongoing trial and violating privacy of a judge".
The show cause notice was issued after a person, claiming to have been from the London-based weekly, had called Justice Md Nizamul Huq, former chairman of the ICT-1, and said The Economist possessed the record of his Skype conversation with Ahmed Ziauddin, a legal expert on international crimes.
During today's proceedings, the three-member panel led by Justice Fazle Kabir also gave five observations on how a journalist will collect news while a trial of a case is going on.