Illegal workers arrested in west London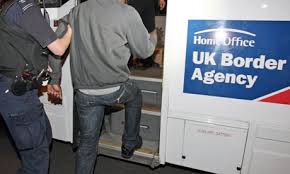 Three illegal workers have been arrested following an operation by Home Office immigration enforcement officers in Greenford.
Acting on intelligence, officers visited Mezopotamya Food Central, Greenford Road, at 15:00 on 30 January. Individuals were questioned to check if they had the right to be in the UK.
Officers arrested 2 men who were found to be failed asylum seekers. They were an Afghan national, aged 57, and a 29-year-old Iraqi. They also arrested a 24-year-old Nepalese woman who had overstayed her visa.
All 3 were transferred to immigration detention pending removal from the country.
The business was served a notice warning that a civil penalty of up to £10,000 per illegal worker arrested will be imposed unless proof is provided that the correct right-to-work checks were carried out. This is a potential total of up to £30,000.