Imran Khan prays at Prophet's Mosque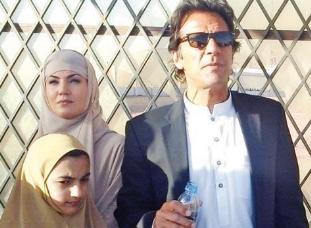 Well-known Pakistani cricketer-turned-politician Imran Khan visited Madinah with his wife Reham last week. He prayed at the Prophet's Mosque and visited Masjid Al-Quba.
He also paid a visit to the Uhud battle site. Khan described Pakistani-Saudi relations as strong. "I am in Saudi Arabia for spiritual reasons," he told Arab News. "I have set aside all other meetings."
Many members of the Pakistani community in Madinah tried hard to meet him and take photos with him, but his private guards deterred them.
He stayed in the city for a couple of hours.