India-Bangladesh to have historic expedition in October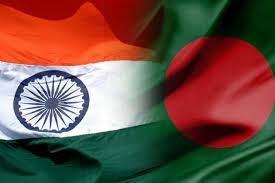 Indian scientists along with their Bangladeshi counterparts will study the waters in Exclusive Economic Zone (EEZ) of Bangladesh which they claimed will be the "first ever" study in the region.
Goa-based National Institute of Oceanography (NIO), which has signed a Memorandum of Understanding (MoU) with Dhaka University on various ocean research fronts, will take this historic cruise to the EEZ in October this year.
"We are going to have a major cruise in North Bay of Bengal within the EEZ of Bangladesh in October. The zone extends up to 200 nautical miles where we don't have access," NIO Director Dr SWA Naqvi told PTI.
The scientists are upbeat over the cruise as the EEZ of Bangladesh has never been studied.
"It is their EEZ. It has not been studied so far for so many decades because nobody has the permission to do it. India and Bangladesh are going to do it jointly on our new ship 'Sindhu Sadhana'," he said.
The cruise, which would be a joint exercise by the NIO and Dhaka University, would have scientists from various disciplines conducting the study on the waters.
"It will be a multi-disciplinary oceanographic expedition. All disciplines of Oceanography will be covered.
"We will study the circulation of water, currents, impact of river run-off on circulation among others. The bio-geochemistry will be examined," Naqvi apprised.
"Any changes in the Bangladesh EEZ are going to affect us. We share the same waters. The flow does not recognize national boundaries," he added.