Indian-origin woman arrested in London on terror charges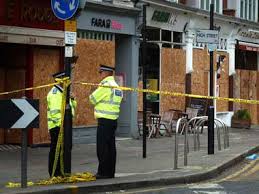 An Indian-origin woman, who has been under arrest since Sunday after a counter-terrorism operation, will appear in a London court Thursday.
Kuntal Patel, 36, who was arrested after police and counter-terrorism officers searched three places in the British capital over Saturday and Sunday, will appear at Westminster Magistrates Court, media reported Thursday citing Scotland Yard.
According to the Evening Standard, police and counter-terrorism officers, searched two properties in Wyatt Park Road in Streatham Hill, south London, Saturday, as well as a third property on Park Road, Stratford, in east London, where Patel was arrested.
She was charged Wednesday night after officers were granted extension of custody
A 19-year-old son of a British diplomat was also arrested as part of the operation from Streatham Hill.
Both Patel and the teenager were arrested under the Anti-terrorism, Crime and Security Act 2001.
However, according to the London Times, the teenager was told Wednesday "that he was no longer a suspect, but Scotland Yard insisted that its officers had not targeted the wrong house".