Innovative Haj and Umrah app launched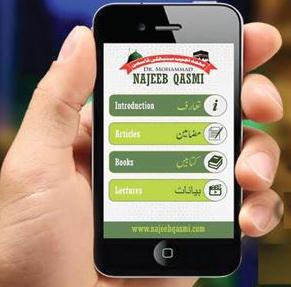 An Indian scholar has launched an Urdu application for smartphones providing information for Haj and Umrah pilgrims.
Najeeb Qasmi, speaking at the launch in Riyadh recently, said the initiative involved Mudassir Ayyub, lecturer at King Saud University, and Muhammad Abdul Basit Khan from Lahore University in Pakistan.
"This app is a collection of my 175 articles on various topics, 62 speeches and seven books," he said. The 13MB app is available at PlayStore, and can be downloaded onto any Android tablet or smartphone within two minutes.
"It will soon be launched for iPhone users as well," he said. "The English version will be launched soon."
Qasmi said it is in Unicode format, which allows users to copy and share any information through WhatsApp, SMS, Facebook and e-mail.
"The use of smartphones is growing rapidly in the world. It is estimated that the number of smartphone users will be around 700 million in India alone by 2019. Smartphones are an easy and effective tool today for one to preach and spread his or her ideology," he said.
Abdur Rahman Umri, the anchor, and Abdul Bari Qasmi, chief guest at the program, spoke about the benefits of Ramadan and fasting. Over 200 men and women attended the event.