Israel attacked Gaza 696 times since 2014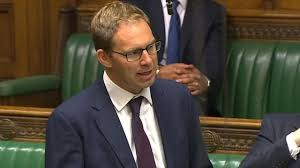 Gaza Strip was attacked at least 696 times on different occasions since the August 2014 ceasefire, Tobias Ellwood, the UK Parliamentary Under Secretary of State for the Foreign and Commonwealth Office, says, Middle East Monitor reported.
During a parliamentary session Labour MP Alex Cunningham asked "how many times the Israeli military have opened fire into Gaza since August 2014; and what steps his Department is taking to prevent future such incidents."
"We are aware of Israeli forces responding to illegal rocket fire from Gaza with 29 strikes since the 26 August 2014 Gaza ceasefire agreement.
"According to figures from the UN Office for the Coordination of Humanitarian Affairs in the Occupied Palestinian Territory, Israeli forces have opened fire into the Gaza Access Restricted Areas on land and sea on at least 696 occasions since then," Ellwood stated in response.
He added that British officials in Tel Aviv have "raised our concerns over the Israel Defence Force's use of live fire in Gaza with the Israeli Government.
"We are continuing to urge the parties to prioritise progress towards reaching a durable solution for Gaza," Ellwood said.