Israel strikes Gaza, kills 9 Palestinians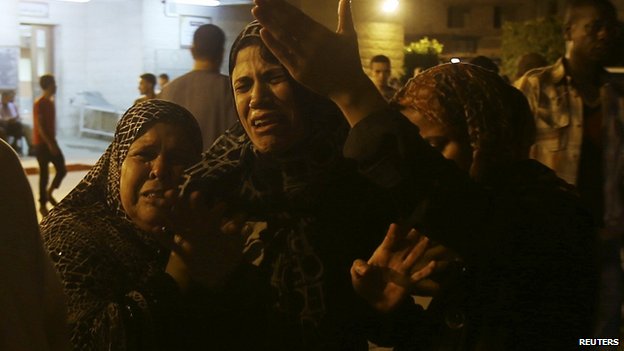 At least nine Palestinians, including seven members from Ezzeddin al-Qassam Brigades, the military arm of Hamas, were killed in the early hours of Monday in a series of Israeli airstrikes on the Gaza Strip.
"At least nine Palestinians were killed and 12 others, including seven children, injured in the Israeli raids," Health Ministry spokesman Ashraf al-Qodrah told Anadolu Agency.
In a statement, Ezzeddin al-Qassam Brigades confirmed the killing of seven members in Israeli airstrikes.
While naming the deceased, the resistance group did not say where they were killed.
It, however, vowed to avenge its members, saying that Israel would "pay."
Seven children were, meanwhile, wounded when an Israeli fighter jet hit an area in Sabra district in southern Gaza City, al-Qodrah told AA.
Four Palestinians were also injured in an airstrike on Beit Hanoun in northern Gaza Strip, he added.
On Sunday, two Palestinians were killed and a third was injured when Israeli war jets hit Bureij refugee camp in central Gaza Strip.