Israeli embassy in Britain rejects House of Commons' recognition of Palestine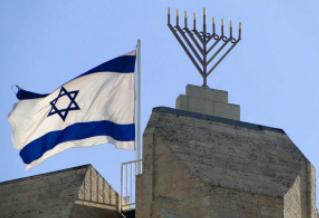 The Israeli embassy in Britain announced its rejection of the need for legislators in the House of Commons to vote to recognise a Palestinians state alongside the state of Israel.
In a statement issued to Israeli Channel Seven today, the embassy said: "The way to achieving a Palestinian State comes through negotiation rooms and not by independent decisions that are voted on outside of the negotiations between Israelis and Palestinians."
Adding: "Outside measures such as these are harmful to the success of the peace process because they push one side, the Palestinian side, towards achieving their notions of peace, which both sides should be involved in promoting. This is essential in order to avoid undermining a real foundation for peace."
The statement also pointed out that "recognition of a real Palestinian state must be the final result of successful negotiations".
The Palestinian foreign ministry welcomed the results of the House of Commons vote. In the comments made on Palestinian National Radio this morning, Palestinian Foreign Minister Riyad Al-Maliki considered this decision to be "important" and urged the British government to respect the vote and "recognise the State of Palestine".
Yesterday, legislators in the House of Commons approved a non-binding proposal that states, "The council believes that the [British] government must recognise the State of Palestine alongside the state of Israel as a step towards securing a two-state solution". The decision was made after a majority vote of 274 in favour of the proposal and 12 against.