Jatiya Party Chairman HM Ershad passed away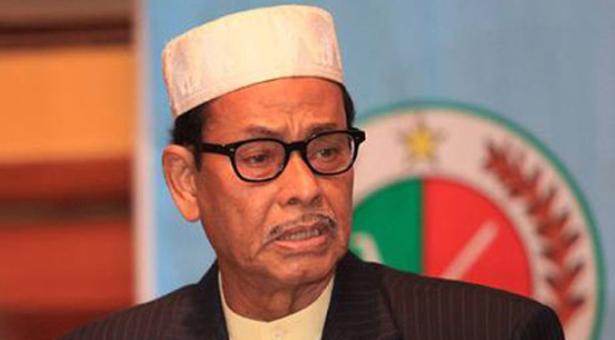 Former Bangladeshi President and Jatiya Party Chairman HM Ershad today passed away at Combined Military Hospital (CMH) in Dhaka at the age of 89, said Inter Service Public Relations (ISPR). Ershad, also the leader of the opposition in the Parliament and a five-time MP, had long been suffering from various ailments including infection in his lungs and kidneys and was admitted to CMH on June 26 and was kept at the Intensive Care Unit (ICU). His condition later deteriorated and was kept on oxygen support on June 30.
He was born in 1930 in Dinhata, a subdivision of Coochbehar district of present-day West Bengal in the-then British India, to Mokbul Hossain and Mazida Khatun. He was one of nine siblings. His parents migrated from Dinhata to Bangladesh (the then East Pakistan) in 1948 after the India-Pakistan partition.
Ershad married Raushan Ershad in 1956. The couple had a son together and also adopted a daughter. Raushan later went on to become the senior co-chairperson of Jatiya Party, and also a lawmaker and the leader of the opposition in the parliament.
He married again in 2000 to Bidisha, his second wife and later made her a presidium member of JP. The couple has a son. However, the marriage ended in divorce in 2005.
Ershad's younger brother GM Quader, a former minister, is now Jatiya Party's acting chairman. Bangladeshi President Abdul Hamid and Prime Minister Sheikh Hasina have expressed deep shock and sorrow at the death of Ershad.