Jeddah to enter world heritage list of UNESCO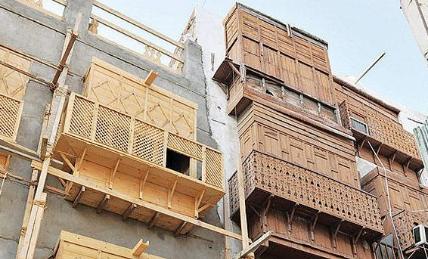 Prince Sultan bin Salman, president of the Saudi Commission for Tourism and Antiquities (SCTA), announced on Saturday that the World Heritage Committee of the United Nations Educational, Scientific and Cultural Organization (UNESCO) has decided to include the historical sites in Jeddah in the World Heritage List during its meeting in Qatar.
Prince Sultan expressed his appreciation to Custodian of the Two Holy Mosques King Abdullah, Crown Prince Salman, deputy premier and minister of defense, and Second Deputy Premier Prince Muqrin, for their support for this historic achievement, the Saudi Press Agency said.
Prince Sultan said: "The significance of this decision lies in the fact that it sheds light on the historical position of the Kingdom, which has a rich heritage and lofty position in history."
The prince also commended the efforts made by the former governors of Makkah Prince Majed, Prince Abdul Majeed and Prince Khaled Al-Faisal for boosting the image of the city, adding that the UNESCO's approval came after all the conditions and specification for the inclusion of Jeddah in the list have been fulfilled.