Jolie to make film on an Afghan girl story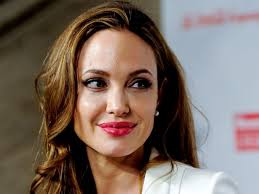 Hollywood actress Angelina Jolie signed a contract with the Irish production company Cartoon Saloon to produce an animated movie "The Breadwinner," based on an Afghan girl story. The story was written by Canadian writer Debora Ellis.
The movie tells the story of an 11-year-old girl named Parvana, who lives under Taliban in Afghanistan. She was forced to disguise herself as a boy to work and support her family after her father was jailed.
Millions of young girls like Parvana grow up under oppression or conflict and are forced to help their families to survive in those conditions, said Jolie in a statement, adding the story is a reminder of the immense value of their contribution.
"The Breadwinner" is scheduled to be screened in 2017. It will be directed by Nora Twomey. The screenplay will be written by Ellis and Anita Doron.