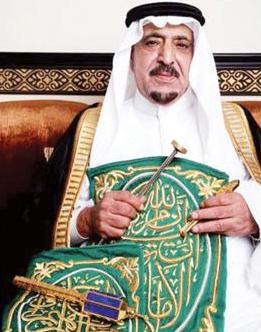 Sheikh Abdul Qadir Taha Al-Sheibi, who held the traditional key to the Kaaba, died in Makkah on Thursday. He was 74.
The Al-Sheibi family has been holding the position of key-keeper since pre-Islamic times.
The family of the present custodians is linked to Sheiba bin Othman Abi Talha who lived during the time of Prophet Muhammad (peace be upon him).