Khaleda Zia jailed for five years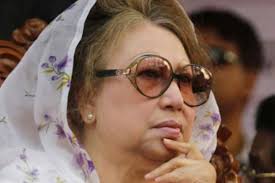 A court in the Bangladeshi capital, Dhaka, has sentenced former Prime Minister Khaleda Zia to five years in jail in a corruption case.
Judge Md Akhtaruzzaman of the Special Court-5 on Thursday sentenced the two-time former prime minister to rigorous imprisonment, according to the Daily Star newspaper.
Zia, the chairperson of the country's main opposition Bangladesh Nationalist Party (BNP), along with five others, was accused of embezzlement of funds meant for an orphanage.
Tarique Rahman, Zia's elder son who is vice president of the party, and four others have been given 10 years in the politically significant case ahead of the general elections scheduled to be held later this year.