Labour selects Sadiq Khan to stand for London mayor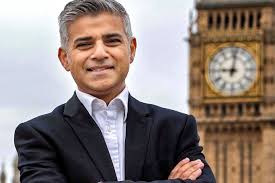 London could get its first Muslim mayor after the main opposition Labour party selected Sadiq Khan, a bus driver's son and former government minister, as its candidate Friday.
Khan, a former human rights lawyer, will stand in elections being held next May to decide who should follow Conservative Boris Johnson, one of Britain's best-known politicians, into City Hall.
While the mayor of London has fewer powers than in comparable world cities such as New York, it is a high-profile job which usually attracts ambitious figures.
Khan, 44, said he wanted to iron out inequalities in a city home to some of the world's richest people, as well as some of Britain's poorest.
"Our burning ambition must be to ensure that all Londoners have the same opportunities," he told a press conference after being nominated.
"London must once again become a city in which everyone can fulfil their potential."
Khan, who is of Pakistani descent and is MP for Tooting in south London, vowed to build more affordable housing and freeze transport fares while still investing in infrastructure projects.
He was one of the MPs to nominate veteran left-winger Jeremy Corbyn for the Labour leadership — a race Corbyn is expected to win Saturday. Khan reportedly did not actually vote for Corbyn.
Johnson, known for his shock of blonde hair and for introducing the "Boris Bikes" rent-a-cycle scheme in the British capital, will have served two terms as mayor by next year.
He was elected as an MP in the House of Commons in May and is tipped as a possible future Conservative leader.
The Conservatives have not yet selected their mayoral candidate but Zac Goldsmith, an MP, environmentalist and son of a billionaire, is the favourite.
Labour's last London mayor was Ken Livingstone, a socialist who was in office between 2000 and 2008.