London police to get 20,000 body cameras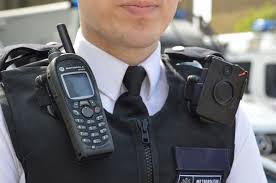 London's police officers are to be equipped with 20,000 body-worn cameras, more than in any other city, to help them gather evidence and improve public confidence in them, authorities said on Wednesday.
"For too long our equipment has lagged behind the technology almost everyone has in their pockets to capture events as they unfold," Metropolitan Police Commissioner Bernard Hogan-Howe said in a statement.
"Soon, more of our officers will be able to make a record of the very challenging circumstances they are asked to deal with."
The Metropolitan Police is under scrutiny over the use of "stop and search" powers which critics say disproportionately affect people from ethnic minorities and fuel distrust.
Officers involved in a trial of 1,000 body-worn cameras in parts of London reported that the devices were "most valuable where trust is key and police behavior is under scrutiny, for example in stop and search," authorities said.
The trial had also shown the cameras' potential for gathering evidence, increasing the number of early guilty pleas and speeding up the justice process.