London Tube strike is set to go ahead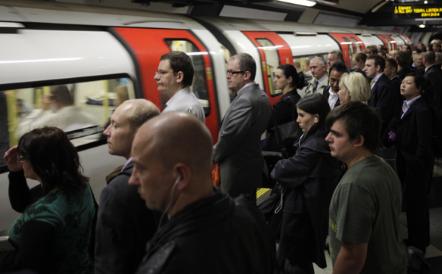 People in the British capital may witness another walkout by London Underground staff as unionists seem reluctant to accept an offer by the Tube to settle their differences over working conditions.
Unions will take industrial action for 24 hours from Wednesday evening, spelling misery for commuters by completely closing the capital's tube network on Thursday, according to the Guardian.
The walkout, the second in a month, was called in a dispute over terms and conditions for the introduction of 24-hour train services on weekends from September.
While unions do not oppose all-night running, they are seeking guarantees about the number of weekend nightshifts drivers and other staff will be forced to work.
London Underground has said most drivers would not be required to do more than a few additional weekend nightshifts, the report added.
Three of the four unions involved, Aslef, the train drivers' union, the RMT and TSSA, are due to officially respond on Monday afternoon, but sources indicate the latest offer is likely to be rejected because of the lack of firm guarantees. Unite, which represents a small minority of tube staff, has already dismissed the offer.
Earlier in July, some 20,000 employees of London's underground train network left their posts in protest at their salaries and a plan for the new 24-hour service on weekends due to begin as of September.