Londoners should be able to speak English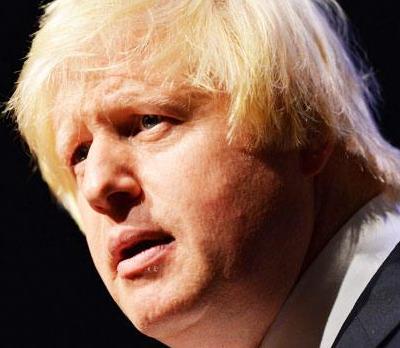 Londoners should be able to speak English, Boris Johnson said on Tuesday. The Mayor said it was a "great shame" that people living in the capital, including some who have been here for decades, could not use the "common language of this city and this country".
"It's a huge wasted opportunity for them," he told LBC radio.
"Everybody in London, everybody who comes to work in our economy, should be able to speak English."
He stressed this applied in particular to people working in public services such as the NHS, education and town halls.
"I'm amazed by reports that people cannot make themselves understood in English in this country to people working in the NHS. That is completely wrong," he added.
He urged NHS managers to "take steps" to ensure that NHS doctors and nurses from abroad can speak English sufficiently well to communicate with patients.
The Mayor emphasised that his belief that people in the UK should be able to speak English was not meant in a "punitive sense",  with people facing penalties for failing to learn the language.
Families who could not speak English, though, were not able to participate fully in the London economy, he said.
"We went through a long period in Britain of having kind of multi-culti Balkanisation of society," he added.
"We thought it was a very good idea to teach kids in their own language in primary school classes. It's a disastrous approach. They should be learning in English."
He described as "complete nonsense" that official documents in Britain should be translated into many languages.
Urging people with "rusty" English to take a course to improve their speaking skills, he stressed it is not a difficult language, with many short words and simple grammar.
Mr Johnson's comments came after Ukip leader Nigel Farage claimed there is a problem with foreign GPs not speaking good English despite all NHS doctors having to pass a language test.