London's Bermondsey Square Hotel bans alcohol and pork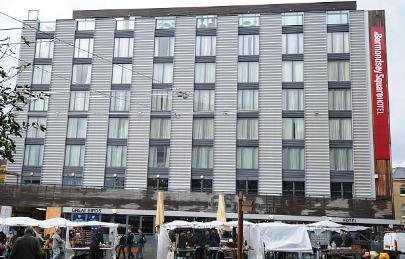 A trendy London hotel no longer serves alcohol and pork to guests after its new Muslim owner decided to run the venue in accordance to Shariah law.
The owner of Bermondsey Square Hotel, who is said to be an Arab, turned the hotel into one of the first of its kind in the UK by imposing a policy which bans the consumption of liquor and pork on its premises.
Dishes that included traces of alcohol – such as beer-battered fish, a pudding with "drunken cherries" and rum ice cream have been taken off the menu, hotel staff explained.
Attempts were also on the way by chefs to replace pork varieties with chicken and beef sausages for breakfast meals.
While at the bar, customers were told only non-alcoholic beer is available.
The £220-a-night hotel was previously voted as the trendiest place to stay in the UK.
The sudden changes have allegedly prompted the cancellation of many reservations according to the Daily Mail.
Workers at the hotel told 5Pillarz that they acknowledge that banning alcohol and pork will deter some clientele, but on the other hand it will also attract rich Muslim businessmen and entrepreneurs who travel with their families.