London's Big Ben falls silent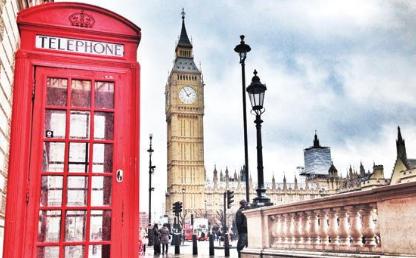 Big Ben — the iconic clock-tower bell which hangs in U.K. parliament and has sounded the hour across the British capital for 157 years, even during WWII — was silenced on Monday.
Officially known as the Great Bell, Big Ben rang for a final time at midday local time, accompanied by a small group of U.K. lawmakers who gathered outside parliament.
The bell is being silenced to allow a four-year program of repairs to take place on the Elizabeth Tower of the Houses of Parliament.
The U.K. government said in a statement the bell "can still bong for important national events such as New Year's Eve and Remembrance Sunday".
However, one Conservative Party lawmaker, John Glen, told a U.K. newspaper, the enormous bell should bong once a week for the millions of tourists who visit London every year.
Steve Jaggs, Keeper of the Great Clock, said in a statement last week: "Big Ben falling silent is a significant milestone in this crucial conservation project."
"This essential program of works will safeguard the clock on a long-term basis, as well as protecting and preserving its home — the Elizabeth Tower," he added.
"The bongs last fell silent for maintenance in 2007, and prior to that between 1983-1985 as part of a previous large-scale refurbishment program," the government said.
The Great Bell's tolling was heard for the first time on 11 July 1859 while the quarter bells first sounded on Sept. 7 after the 96-metre (316 feet) tall tower was completed.