London's ISIS street boasts million-pound properties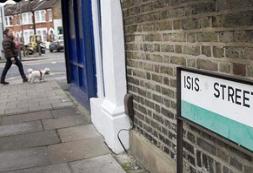 Since the emergence of the extremist group ISIS in Syria and Iraq last year, the name Isis has predictably lost its charm with an array of shops and companies coming under fire for sharing the name.
However, it's not all doom and gloom for things which share the name as one London street, called Isis street, still boasts properties worth £1.09 million ($2.8 million), showing that the frowned upon name has not hurt property prices.
In September, a UK-based shop called "ISIS" faced a hate campaign after people incorrectly linked the four letters to the Islamic State of Iraq and Syria while in August top lingerie brand Ann Summers was forced to say it does not support ISIS after coming under fire for launching a new underwear line which shares the same name.
This street, however, boasts high priced pads. Located in the South West London borough of Wandsworth, it is a 12-minute train-ride to central London and is nestled in the residential area of Earlsfield.
According to house pricing site Zoopla, a one-bedroom flat on Isis street  is now estimated to be worth £500,000 ($756,400).
A house with four bedrooms on Isis Street was sold for £610,000 ($922,612) in 2007, but is now valued in at £1.09 million.