Makkah glows after sunset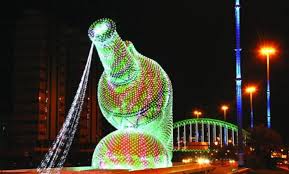 Makkah has been illuminated with thousands of clear and colorful lights on palms trees, in tunnels, around parking lots and along major roads.
This yearly tradition is an attempt by the municipality to beautify the city during Ramadan, said Bandar Khalid Nouh, the municipality's maintenance and lighting director.
Nouh said this was in compliance with a directive from the deputy mayor of Makkah for reconstruction projects and the director of roads. The municipality installed a diverse range of decorative lighting "in line with the sanctity of the place and occasion. They add an aesthetic dimension to the city for the pleasure of pilgrims, guests and visitors to the holy city," said Nouh.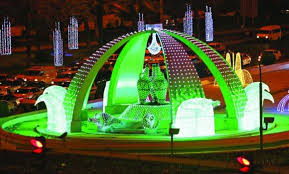 He said the municipality decorated 2,000 towers and poles, and 500 palm trees with more than 27,000 lights. In addition, it used 11,000 LED lights of different colors, 7,000 meters of bulbs and 1,700 that change color.
"The entrances of public parks were also decorated. The municipality focused on entrances to the city, pedestrian overpasses, Zamzam Square, Jeddah Expressway, the third circle road, Muzdalifah and Aziziah. There were also lights installed in the King Khalid, King Fahd and Al-Faisaliah tunnels and many other locations," he said.