Makkah municipality prepares for Ramadan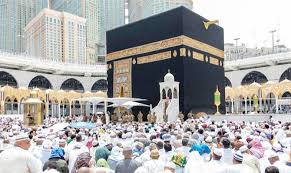 The Makkah Municipality in Saudi Arabia is preparing for the activation of its plans and programs during Ramadan.
It has mobilized all its potential to implement the plans during the coming season by providing the best municipal services for residents, pilgrims and visitors of Makkah.
The efforts include maintaining public cleanliness, disposal of waste, pest control, and follow-up on shops related to public health, as well as inspecting food items to check their validity.
Mohammed bin Abdullah Al-Quwaimi said: "The municipality has adopted an implementation plan to intensify efforts to continue working in all the central departments and sub-municipalities according to the specific tasks and duties according to a detailed work plan for each sector."
A total number of 11,825 cleaning workers supplied with a number of different equipment will be present, and a number of special teams for pesticides control will also be provided.