'Makkah Road' initiative to enhance facilities
The tour includes Malaysia, Indonesia, Pakistan, Bangladesh, India and Tunisia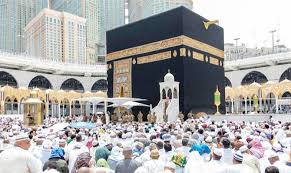 The supervisory committee of the Makkah Road initiative is continuing its tour of countries to follow up on efforts to implement it.
The tour includes Malaysia, Indonesia, Pakistan, Bangladesh, India and Tunisia. The initiative's implementation started two years ago, under the directives of King Salman and the crown prince, to enhance services for Hajj pilgrims and to facilitate their journeys.
The initiative includes issuing visas, ensuring compliance with health requirements, and codifying and sorting luggage at airports in pilgrims' own countries.
This enables pilgrims to bypass these procedures upon arrival in the Kingdom, and to head directly to buses waiting to transport them to their accommodations in Makkah and Madinah.
Under the initiative, service authorities deliver pilgrims' luggage to their accommodations in those cities.
In Malaysia, the committee held a meeting with officials, examined preparations for the initiative's implementation for the 2019 Hajj season, and toured Kuala Lumpur's international airport.