Malaysia bans Padmaavat over portrayal of Muslim ruler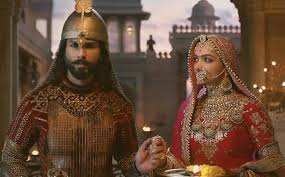 Malaysia has banned a controversial Bollywood film, citing its negative portrayal of a Muslim ruler. The release of Padmaavat has already caused mayhem in India.
The 14th century period drama focuses on the tale of Muslim King Alauddin Khilji, Rajput ruler Ratan Singh, and Hindu queen Padmavati.
Hindu groups in India alleged the film distorts history by depicting Rajput queen Padmini – the protagonist of the film – in a poor light.
Protesters in the South Asian country took to the streets to demand the movie was not screened there, but eventually lost their bid after the Supreme Court rejected a bid to ban the film.
In an unexpected twist, Malaysia's Ministry of Home Affairs on Friday said the film would not be screened in nationwide cinemas, rejecting the way in which Alauddin Khilji was depicted.
"He is portrayed as a sultan who is arrogant, cruel, inhumane, devious with all kinds of trickery, unreliable and who does not fully practise Islamic teachings," the ministry said in a statement, according to The Straits Times.
Malaysia's Film Censorship Board ruled that the movie was "not approved for screening".
A trailer for Padmaavat shows the Muslim sultan as a man with an aggressive expression, his face dirtied by blood and mud.
Bollywood films are popular in Malaysia. Ethnic Indians comprise 7 percent of Malaysia, a majority Muslim country of 32 million people.
The censorship board has previously banned films with religious themes, such as the 2014 biblical drama Noah, and movies with sexual content, such as Fifty Shades of Grey in 2015.