Malaysia police deny Zakir's deportation report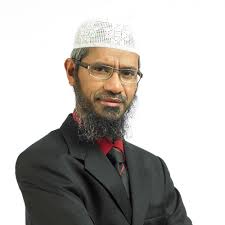 The Malaysian authorities have denied reports by media outlets in India that the controversial Islamic Preacher Zakir Naik will be deported to India.
Inspector General of Police Fuzi Harun told reporters on Thursday that the police had received no directive to deport Naik and "will not be taking any action to return Naik back to India" in the next two days.
"On PDRM's (Royal Malaysia Police's) side, we will take no action to deport him back, but I can't speak for other enforcement agencies," Harun said.
Malaysia's Home Minister Muhyiddin Yassin told reporters on Wednesday that Naik must be "subjected to the law" whether he is a citizen or non-citizen. "If you do something that is not in accordance with the law, whether it involves issues of religion, crime, or whatever it is, you cannot be spared," Yassin said.
It was reported by India-based NDTV that Zakir Naik was "heading back to India from Malaysia on Wednesday" to be sent to the India authorities. However, Naik denied this and called the information "totally baseless and false."
"I have no plans to come to India till I feel safe from unfair prosecution," Naik said in a statement through the non-profit Islamic Research Foundation (IRF) that he founded in 1991, adding that he would return to India when "the government is just and fair."
NDTV also reported that Naik's lawyer Dato Shaharuddin Ali disputed the authenticity of the reports and claimed to have not been presented with any extradition papers.
Zakir Naik left India in 2016 and is currently living in Putrajaya, and even received "permanent resident status" from the previous Najib Razak-led administration.
Malaysia's FMT online news reported that the India-born Islamic preacher is celebrated among many Malaysian Muslims and had been invited around the city to preach Islam. It also reported that he had "close contacts" with many senior officials, including in the police force.
Naik, 52, a medical doctor and a televangelist, is a popular figure with millions of followers on social media. His brand of hard-line Islam has often caused controversy with the authorities.
In 2017, Naik was wanted by the Indian authorities for inciting religious hatred and for money laundering through the Mumbai-based IRF. He is also banned in the UK.