MB leader Badie jailed for life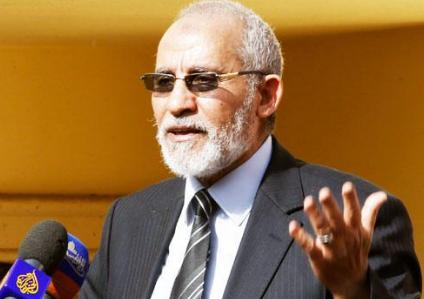 A court in Egypt on Monday jailed Muslim Brotherhood chief Mohamed Badie to life in prison for inciting clashes that killed six people, in his third such sentence.
The 71-year-old has already been sentenced to life terms in two other separate cases, as well as being handed down a death sentence along with 182 others for inciting violence in which two policemen were killed last August.
On Monday, the Cairo court jailed him and 14 other leaders including the Brotherhood's Essam Al-Erian and Mohamed Al-Beltagy to life for inciting deadly clashes in July 2013.
A government crackdown on Mursi supporters since his ouster has left at least 1,400 people dead and 15,000 jailed.