Merkel voted into 4th term as German chancellor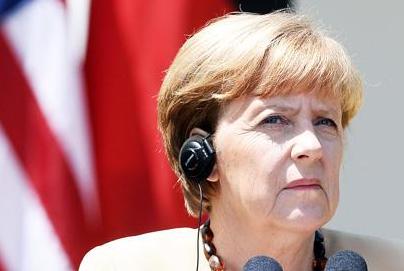 Germany's parliament on Wednesday voted in Angela Merkel to a fourth term as the country's chancellor, heading a "grand coalition" of conservative and center-left parties.
Merkel was re-elected by 364 votes in Germany's lower house, or Bundestag, with 315 votes against and nine abstentions.
Her Christian Democratic bloc (CDU/CSU) and Social Democratic Party reached an agreement last month to form another "grand coalition" government, after a months-long post-election stalemate.
Merkel's CDU/CSU alliance emerged as the largest bloc in parliament following September's federal election, but they failed to secure an absolute majority.
The SPD suffered its worst result in decades but remained the second-largest party in parliament.