MERS death toll now at 115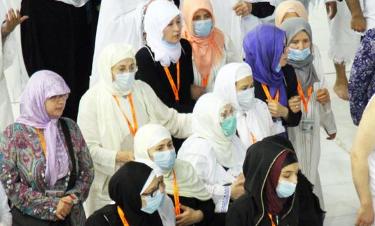 Three more people in Jeddah have been died of the Middle East Respiratory Syndrome (MERS) coronavirus, raising the toll in the kingdom further to 115, the Ministry of Health said Monday.
All three victims — a 45-year-old man and two women, aged 50 and 54 — died on May 3 but were reported only in the past 24 hours, the MOH said on its website.
Three new MERS infections were also recorded in the past 24 hours, raising the total to 414, the world's highest tally, since the virus was first discovered in September 2012.
American health officials on Friday confirmed the first case of MERS in the United States, a health care provider who had traveled to Riyadh for work.
Last week, Egypt recorded its first infection after a person who had arrived from Saudi Arabia tested positive.
MERS is considered a deadlier but less-transmissible cousin of the SARS virus that erupted in Asia in 2003 and infected 8,273 people, nine percent of whom died.
There are no vaccines or antiviral treatments for MERS, a disease with a mortality rate of more than 40 percent that experts are still struggling to understand.
Some research has suggested that camels are a likely source of the virus.
As a precaution, acting Health Minister Adel Fakeih has advised residents not to consume camel meat and milk.