Microsoft introduces Bangla version 'Kaizala'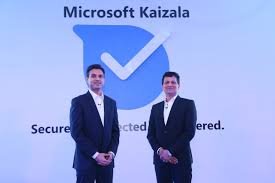 Marking the International Mother Language Day, Microsoft has introduced the Bangla version of 'Microsoft Kaizala', a mobile application designed for large group communication, work management, reporting and analytics.
Kaizala is designed to optimise productivity in a world with intelligent cloud and intelligent edge, particularly in the emerging markets, said a press release on Tuesday.
The app, which has a simple chat user interface, allows up to five million people to join one group, and users to communicate in a structured way.
The Prime Minister's Office (PMO) in Bangladesh has already started using Microsoft Kaizala in its pilot projects, said the release.
This app is available in Bengali for both iOS and Android.
Interested users can download it from this link: https://docs.microsoft.com/en-us/kaizala/install.