Military plane crashes in Algeria, 103 dead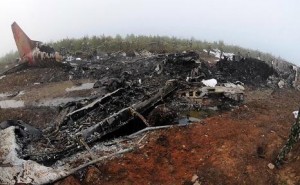 An Algerian military aircraft carrying at least 103 passengers crashed on Tuesday in the east of the country, a military source said.
The military transport aircraft had been carrying military personnel and their families when it crashed in Oum El Bouaghi province, the source said.
The number of casualties was not immediately clear.