Money Laundering Case : Tarique Cleared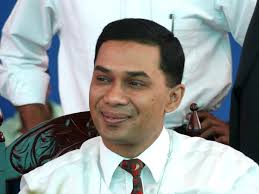 A Dhaka court today cleared Tarique Rahman, the son of former prime minister and opposition leader Khaleda Zia. On the other hand, the court ordered Giasuddin Al Mamun seven-year jail and 40 crore fine on the same case. Judge Md Motahar Hossain of Dhaka Special Judge's Court-3 pronounced the verdict.
Tarique was shown fugitive in the money-laundering case, while his friend Mamun was in custody.
The Anti-Corruption Commission filed the case against the duo on October 26, 2009, on charges of siphoning off Tk 20.41 crore to Singapore between 2003 and 2007.
Ahead of the judgment, some 16 closed-circuit cameras were set up on the court premises for monitoring any untoward incident. Moreover, over 800 law enforcers were deployed in the area.