More than 2,800 embraced Islam in Dubai last year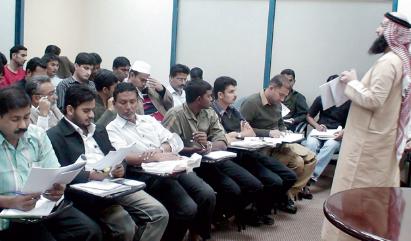 More than 2,800 people from 91 nationalities embraced Islam in 2014, the Islamic Affairs and Charitable Activities Department in Dubai (IACAD) said.
The New Muslims Section in IACAD said 2014 witnessed the conversion of 2,815 people to Islam, 2,047 of whom were women, while the remaining 768 were men.
'IACAD works in light of the vision of His Highness Shaikh Mohammed bin Rashid Al Maktoum, Vice President and Prime Minister of the UAE and Ruler of Dubai, that Dubai becomes a beacon of peace and religious tolerance, and an example of coexistence,' Dr. Omar Al Khateeb, CEO of Islamic Affairs Sector in IACAD, said.
The department dedicates resources to New Muslims Section's projects. Its projects include specially designed programmes and various activities, which are held not only in the department's buildings and Islamic centres, but also in clubs, shopping malls, and other public sites. And there are also the printed and electronic publications that focus on Islam's teachings and its moderate and global message.